In May 2010 Obama's Twitter account ranked as the fourth most followed account with about 4 million followers. By May 16, 2011, @BarackObama was followed by 7.4 million people, including twenty-eight world leaders. His account became the third account to reach 10 million followers in September 2011.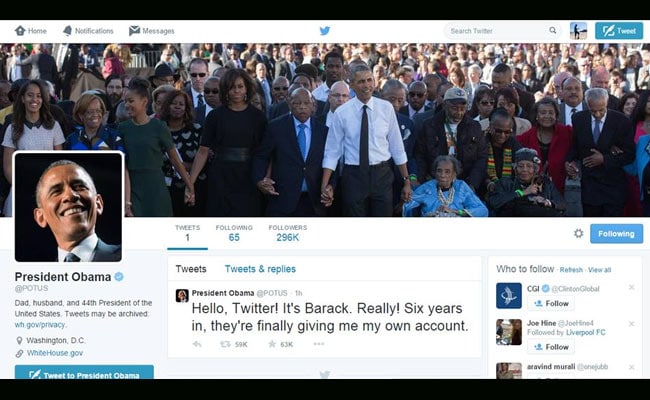 Sen. Kamala Harris said on Monday night that President Trump should have his Twitter account suspended over his tweets about the whistleblower whose complaint has helped launch an official House inquiry into his potential impeachment.
"The President's tweets and his behaviors about this are just further evidence of the fact that he uses his power in a way that is designed to beat people down instead of lift people up," the 2020 Democratic presidential candidate told CNN.
"Frankly, when you look at what he's been tweeting today directed at the whistleblower, directed at so many people, you know, I, frankly, think that based on this and all we've seen him do before, including attacking members of Congress, that he, frankly, should be — his Twitter account should be suspended."
Harris said Trump's latest tweets, in which he called the whistleblower "close to a spy," is evidence that he is "irresponsible with his words in a way that could result in harm to other people."